To contact your nearest location, see our Locations
For technical support, phone orders and customer service:
1-800-839-3262
email:
service@greathobbies.com
Telephone Service/Support Hours
Customer Service/Technical Support
(Atlantic Time)
Monday
Tuesday
Wednesday
Thursday
Friday
Saturday
Sunday
10:00am - 8:00pm
10:00am - 8:00pm
10:00am - 8:00pm
10:00am - 8:00pm
10:00am - 8:00pm
10:00am - 5:00pm
CLOSED

Administration Offices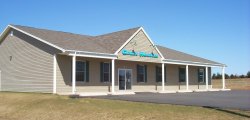 17 Glen Stewart Drive
Stratford, Prince Edward Island
Canada C1B 2A8

Fax: 1-902-569-5373

On April 28th 2012, our store moved to a brand new location separate from what is now the Great Hobbies administration office. The new store location is located at 171 Buchanan Drive in Charlottetown.


Toll Free Line for Orders and Technical Assistance —
1-800-839-3262
This line is for your ordering convenience. Please see our section on "Placing an Order by Phone".
Toll Free Fax Line —
1-888-478-2580
E-Mail —
service@greathobbies.com
If you plan to place an order by e-mail, please refer to our section "Ordering by E-Mail". You can reach us by e-mail and we encourage you to do so using the form below. Please review our "Policy on E-Mail" to learn what we can and cannot do via e-mail.
Please send any communication to only one address. Do not send to multiple recipients.