D100 V2 AC/DC Dual Multi Charger 100W/10A w/DC Out
Stock
Stock availability for on-line ordering
0
$149.99
Warehouse
?
This live feed information is to be used as a general guide to current inventory. There is no guarantee of availablility.
SPECIFICATIONS
0.1 - 10.0 A
Fast Charge Current:
0.1 - 2.0 A
Discharge Current:
1-6 cells
LiHV Cells (4.35v/cell):
1-15 cells
NiMH/NiCd Cells:
FEATURES
SkyRC D100 V2 is a twin-channel charger with two independent charging circuits, each capable of charging batteries of different chemistries (LiPo/LiHV/LiFe/Lilon/NiMH/NiCd/PB) simultaneously. Also capable of operating as a DC power supply (Maximum 100W output) to power DC equipment. Innovative features such as "Voice Guide" and "SCAN TO GO" make this charger ideal for beginners to Pro hobbyists.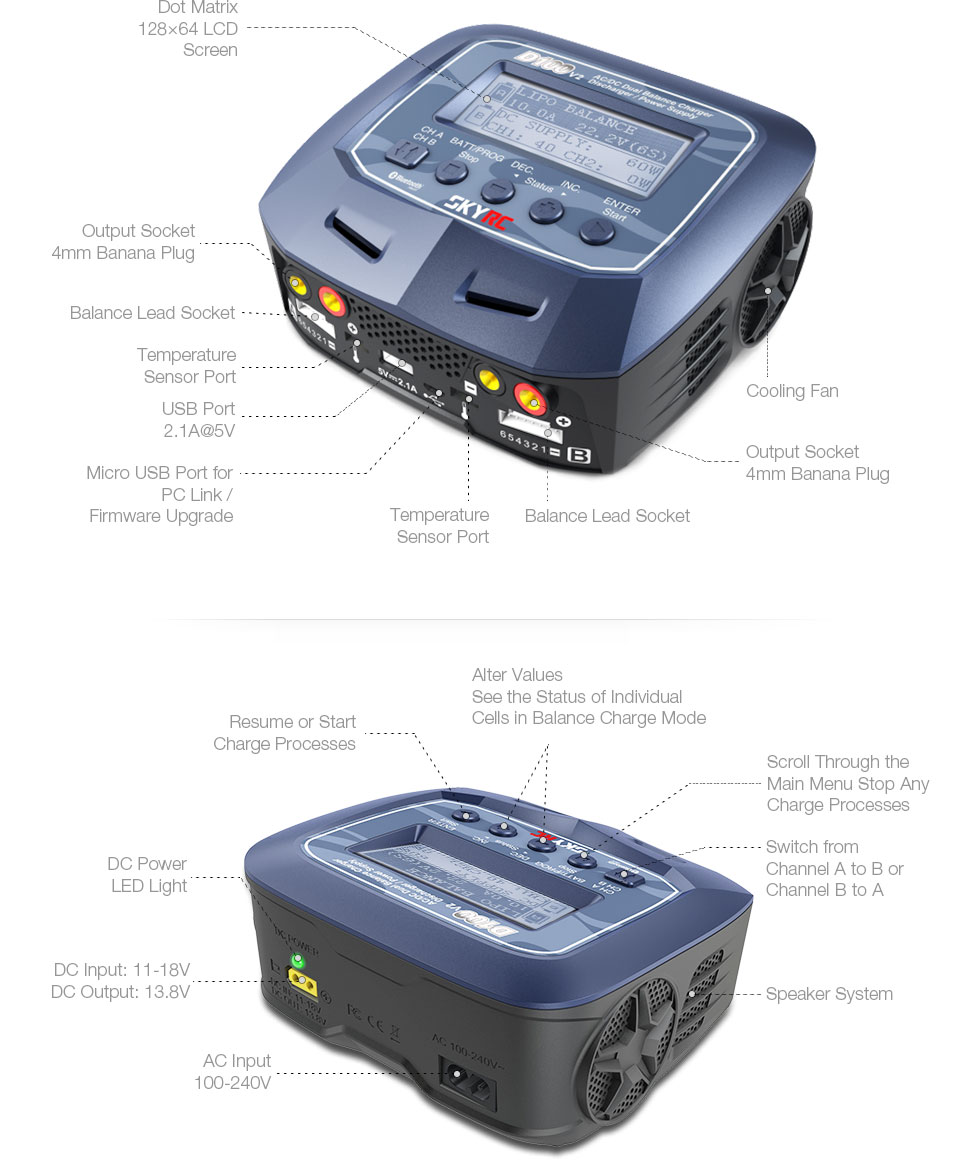 PRODUCT RESOURCES
Customers who bought this item also bought...
EC3 Charge Lead w/12" Wire & Jacks

$8.99

Team Great Hobbies Li-Po Charging Bag

$19.99

TP/XH (TP/TGH/EFL) 2-6S LiPo Balance Board + Conne...

$9.99
Traxxas Charge Lead

$9.99

Octopus 18-in-1 Charge Adapter

$19.99

JST/BEC Charge Lead

$4.99
6930460004116
6930460004116