Goggles HD Headset Racing Edition
Stock
Stock availability for on-line ordering
0
$739.99
Warehouse
?
This live feed information is to be used as a general guide to current inventory. There is no guarantee of availablility.
FEATURES
DJI Goggles just got better looking and more powerful, so you can experience FPV racing in style and without traditional restraints. DJI Goggles Racing Edition (RE) feature a redesigned metallic matte black visor and headband, along with padding covered by high-quality red leather. Precisely engineered for racing, DJI Goggles RE are compatible with an OcuSync video transmission module and a high-performance camera module, which work together to transmit digital video signal from up to 7 km away with latency as low as 50 ms,1 in addition to analog signal. Fly with smooth, clear video and experience the thrill of drone racing like never before.
OcuSync Video Transmission Module2
DJI Goggles deliver FPV video with ultimate speed, stability, and clarity. The OcuSync Video Transmission Module offers 2.4 and 5.8 GHz dual-band digital video transmission with latency as low as 50 ms and a maximum control range of up to 7 km.1 Equipped with an array of powerful features, such as 1280×960 HD transmission,3 and automatic Frequency-Hopping Spread Spectrum (FHSS) transmission, this module is compatible with a variety of multi-rotor and fixed-wing aircraft. Packed with advanced tech and features, as well as external modules to suit a variety of setups, DJI Goggles RE achieve immersive drone racing that is unparalleled.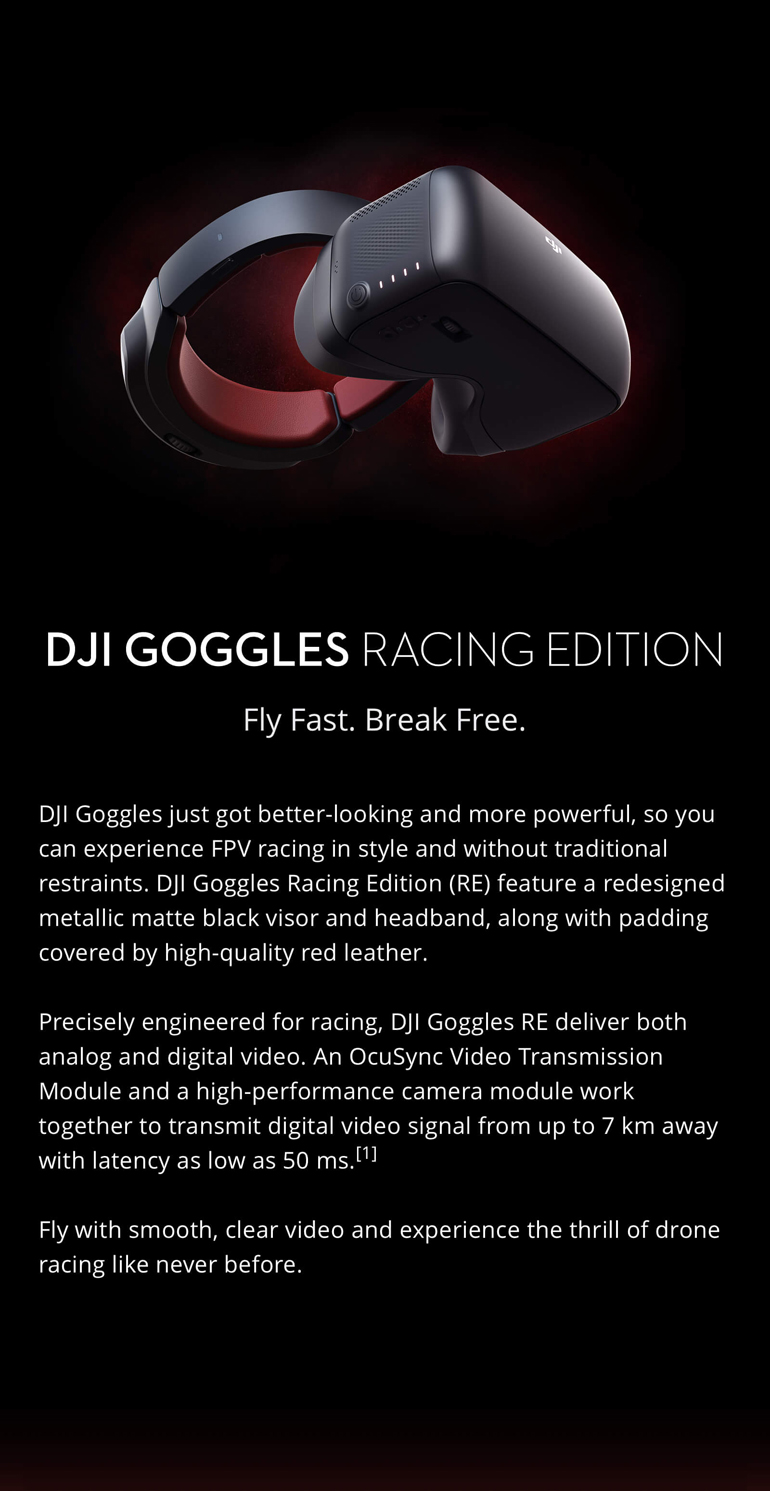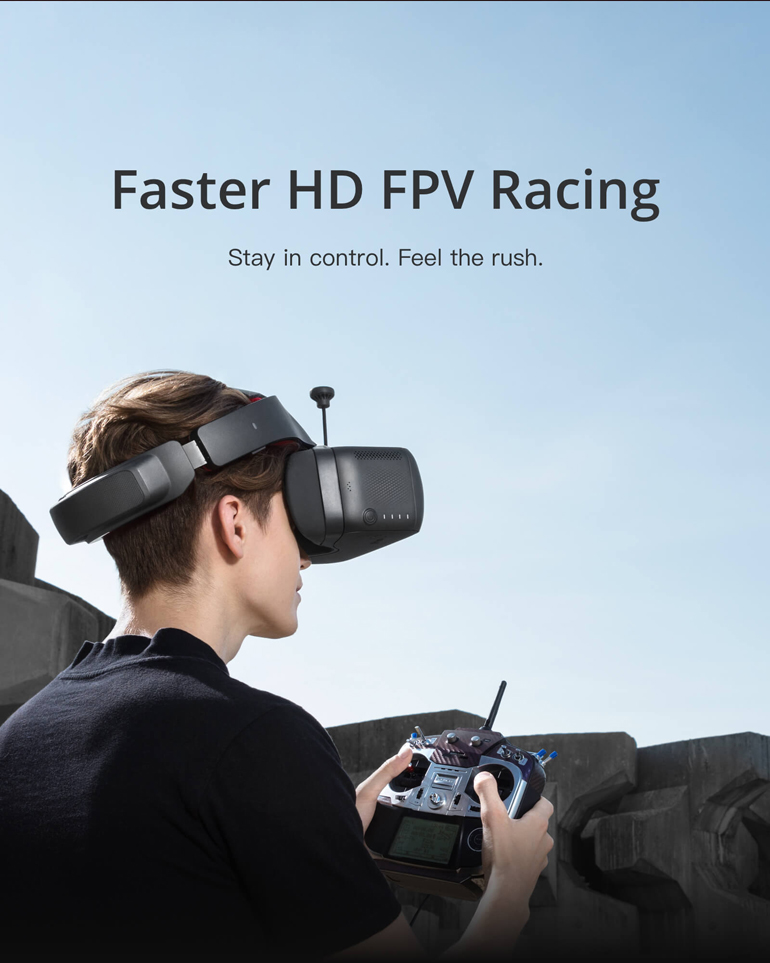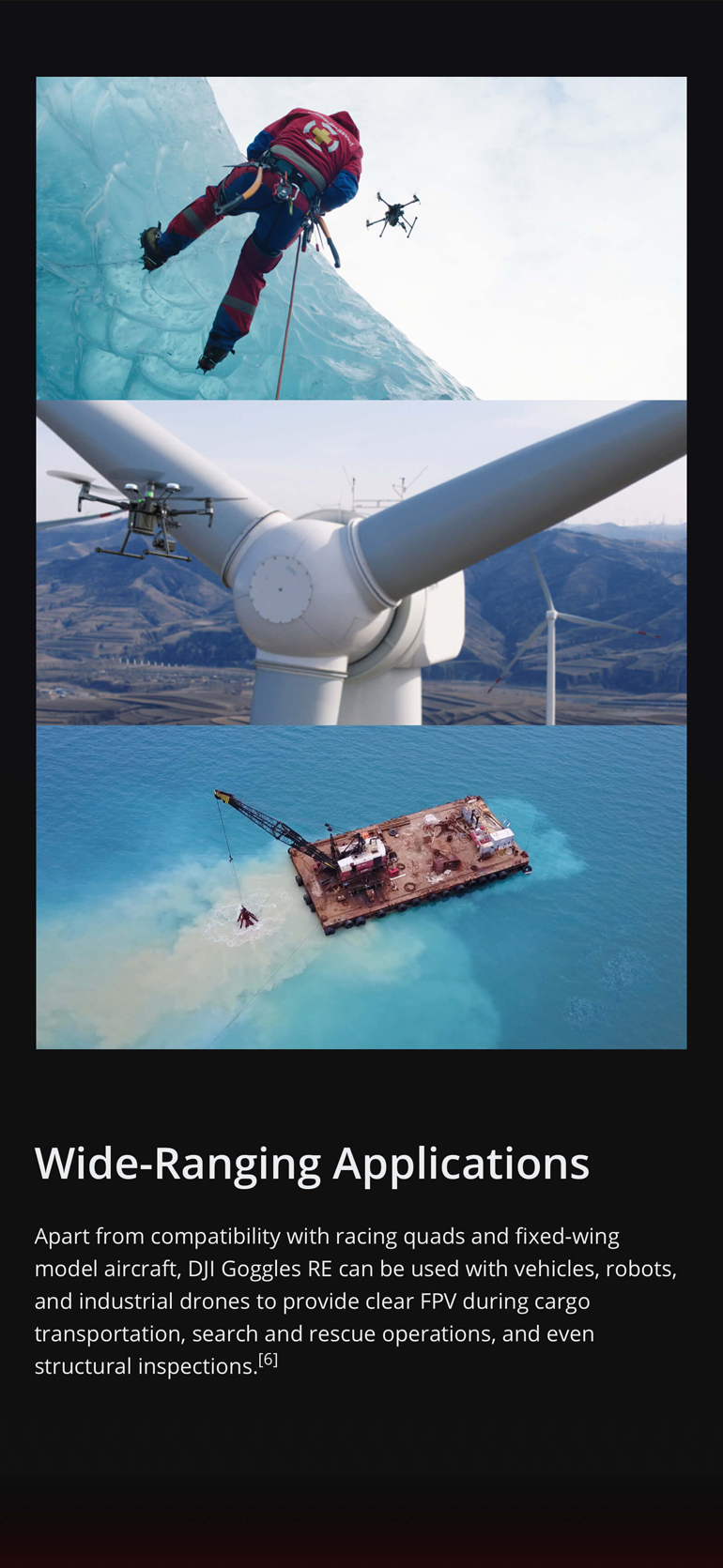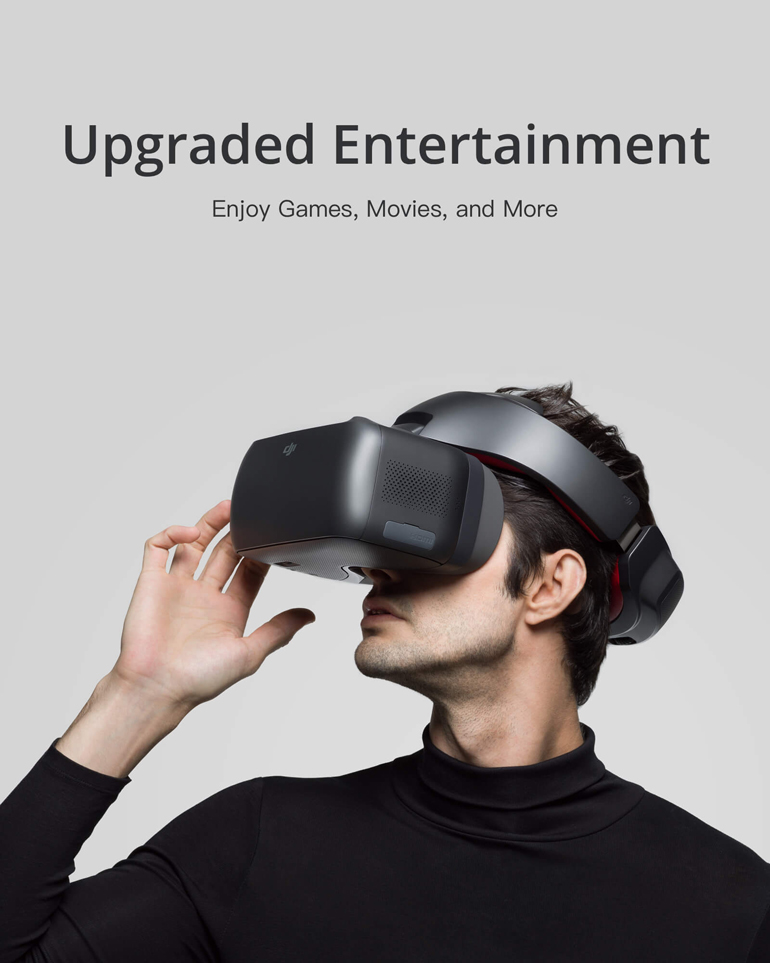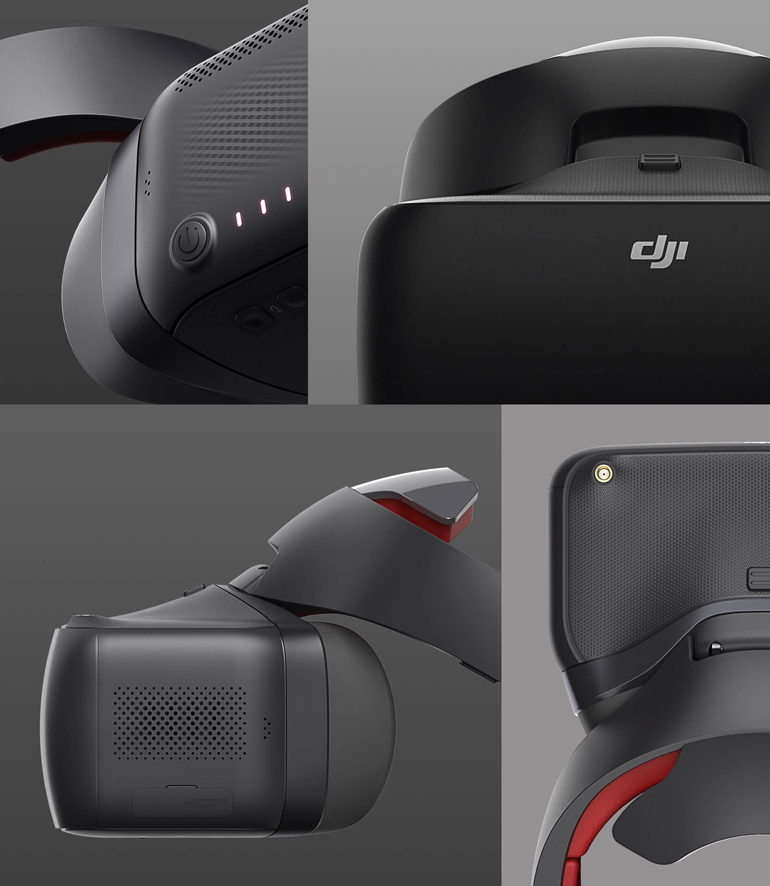 [1] Attainable when transmission resolution is set to 480p under FCC regulations at 2.4 GHz in ideal conditions. The recommended transmission distance is 2 km for fixed-wing aircraft and 200 m for drone racing.
[2] Camera Module and OcuSync Video Transmission Module sold separately.
[3] 720p 60 fps and 480p 50 fps transmission are also supported.
[4] 12 selectable transmission channels are available at 5.8 GHz and seven channels are available at 2.4 GHz.
[5] Supported with both OcuSync and analog video transmission.
[6] OcuSync Video Transmission Module and Camera Module are required.
click image to enlarge
ADDITIONAL PHOTOS
PRODUCT RESOURCES
Customers who bought this item also bought...
Phantom 4 - PART 02 Propeller Guard Set

$21.24

Phantom 4 - PART 33 Screw Set

$10.99

FlySky i6 2.4GHz 6ch Transmitter/FS-iA6B Receiver

$79.99

X220S Propellers (10 pairs) Black

$19.54
Prop Set (8) Inductrix Plus FPV

$12.99

DJI Mavic PART 32 Propeller Guard

$18.99

Phantom 4 - PART 37 UV Filter

$50.99
190021302198
0190021302198