Great Hobbies is excited to bring you new web site features that will help make your on-line experience a little bit better.
Wish List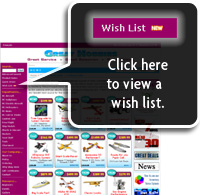 To create a wish list, all you need to do is sign in with your greathobbies.com user name and password. If you don't have one, sign up now, it's fast and easy! Once you've signed in you can add items to your wish list from search result listings or product information pages. The wish list is saved for the next time you visit greathobbies.com. Another great feature is that friends and family can view your wish list just by entering your email address or greathobbies.com user name !

My Account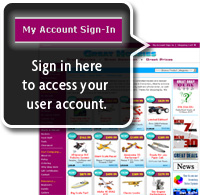 Your greathobbies.com account allows you the option of saving your shipping address so that using the shopping cart checkout is a little faster!

click to sign up

If you have an account already, sign in here