2020 Holiday Hours
| | |
| --- | --- |
| February 17th Family Day | Closed |
| February 17th Islander Day | Closed |
| April 10th - Good Friday | Closed |
| April 12th - Easter Sunday | Closed |
| April 13th - Easter Monday | Open |
| May 18th - Victoria Day | Closed |
| July 1st - Canada Day | Closed |
| August 3rd - Civic Holiday | Open |
| August 21st - Gold Cup and Saucer Day (PEI) | Open |
| September 7th - Labour Day | Closed |
| October 12th - Thanksgiving Day | Closed |
| November 11th - Remembrance Day | Closed |
| December 24th - Christmas Eve | Stores closing at 2:00pm local time |
| December 25th - Christmas Day | Closed |
| December 26th - Boxing Day | Closed |
| December 31st - New Years Eve | Stores closing at 3:00pm local time |
| January 1st - New Years Day | Closed |
| | |
Toll Free Line for Orders and Technical Assistance —
1-800-839-3262
This line is for your ordering convenience. Please see our section on "Placing an Order by Phone".
Toll Free Fax Line —
1-888-478-2580
E-Mail —
service@greathobbies.com
If you plan to place an order by e-mail, please refer to our section "Ordering by E-Mail". You can reach us by e-mail and we encourage you to do so using the form below. Please review our "Policy on E-Mail" to learn what we can and cannot do via e-mail.


To contact your nearest location, see our Locations
For technical support, phone orders and customer service:
1-800-839-3262
email:
service@greathobbies.com
Telephone Service/Support Hours
Customer Service/Technical Support
(Atlantic Time)
Monday
Tuesday
Wednesday
Thursday
Friday
Saturday
Sunday
10:00am - 8:00pm
10:00am - 8:00pm
10:00am - 8:00pm
10:00am - 8:00pm
10:00am - 8:00pm
10:00am - 5:00pm
CLOSED

Store - Charlottetown, PE (moved to Stratford)
Store
Charlottetown, Prince Edward Island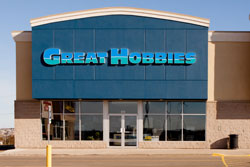 Tel: (902) 569-3262



Store
Stratford, Prince Edward Island
17 Glen Stewart Drive
Stratford, Prince Edward Island
Canada C1B 2A8

Tel: (902) 569-3262

Google Map to our Stratford Location



PEI Store Hours

Monday
Tuesday
Wednesday
Thursday
Friday
Saturday
Sunday
10:00am - 6:00pm
10:00am - 6:00pm
10:00am - 6:00pm
10:00am - 6:00pm
10:00am - 6:00pm
10:00am - 5:00pm
CLOSED

Administration Offices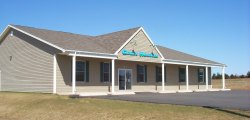 17 Glen Stewart Drive
Stratford, Prince Edward Island
Canada C1B 2A8

Fax: 1-902-569-5373