Runcam Split Mini Orange HD FPV Camera
Stock
Stock availability for on-line ordering
0
$93.49
Warehouse
?
This live feed information is to be used as a general guide to current inventory. There is no guarantee of availablility.
SPECIFICATIONS
19mm x 19mm x 23mm
Camera Dimensions:
1920x1080 @ 60fps
HD Recording Quality:
130° FPV, 165° Recorded
Field Of View:
20mm x 20mm
Mounting hole pattern:
650mAh @ 5v, 270mAh @ 12v
Power consumption:
29mm x 27mm
Board Dimensions:
FEATURES
Ultra light weight (15g)
Low latency TV-OUT eliminates the need for a dedicated FPV camera!
Power-off corruption protection for video files
MicroSD card retention mechanism keeps your card in place during crashes!
Stackable on 20mmx20mm electronics stacks
Wide voltage input range, works on 5v-17v!
Perfect HD video setup for 2" prop quadcopters!
The Split Mini is a revolutionary new product from Runcam, that allows for gorgeous 1920x1080 recordings to be taken at 60 frames per second from palm sized brushless quadcopters, an impossible feat for any other camera!
To mount the Mini on your quadcopter, simply stack it on top of your existing 20mm x 20mm electronics stack. Similarly to previous Split cameras, the Split Mini eliminates the need for a dedicated FPV camera, simply wire up your video transmitter of choice and get flying!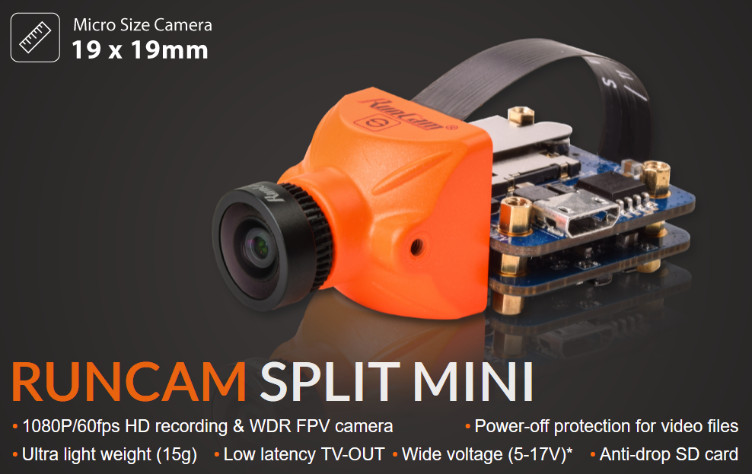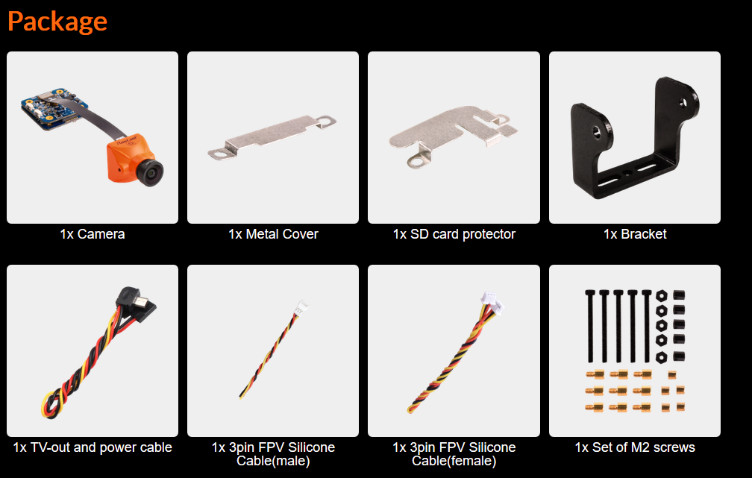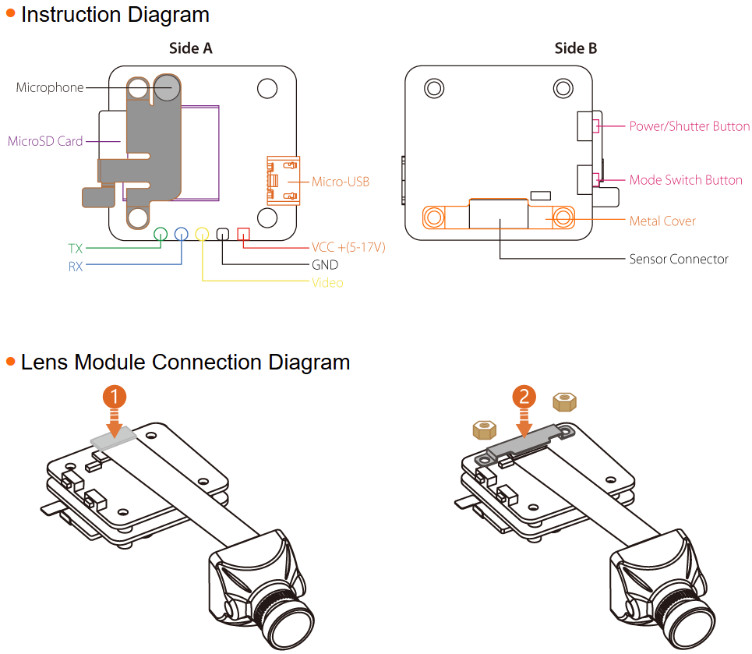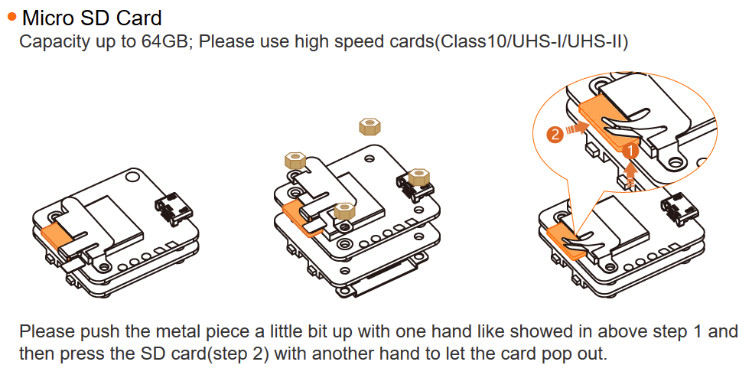 click image to enlarge
ADDITIONAL PHOTOS