Mavic Pro Platinum RTF Drone
Stock
Stock availability for on-line ordering
0
$1,299.99
Warehouse
?
This live feed information is to be used as a general guide to current inventory. There is no guarantee of availablility.
FEATURES
Includes:
1 x Mavic Pro Platinum
1 x Remote Controller
1 x Intelligent Flight Battery
2 x Platinum Tip Propeller Pairs
2 x Gold Tip Propellers Pairs
1 x Charger
1 x Power Cable
1 x Gimbal Cover
1 x Gimbal Clamp
1 x microSD Car 16GB
1 x Micro USB Cable
4 x RC Cable Slider
3 x RC Cables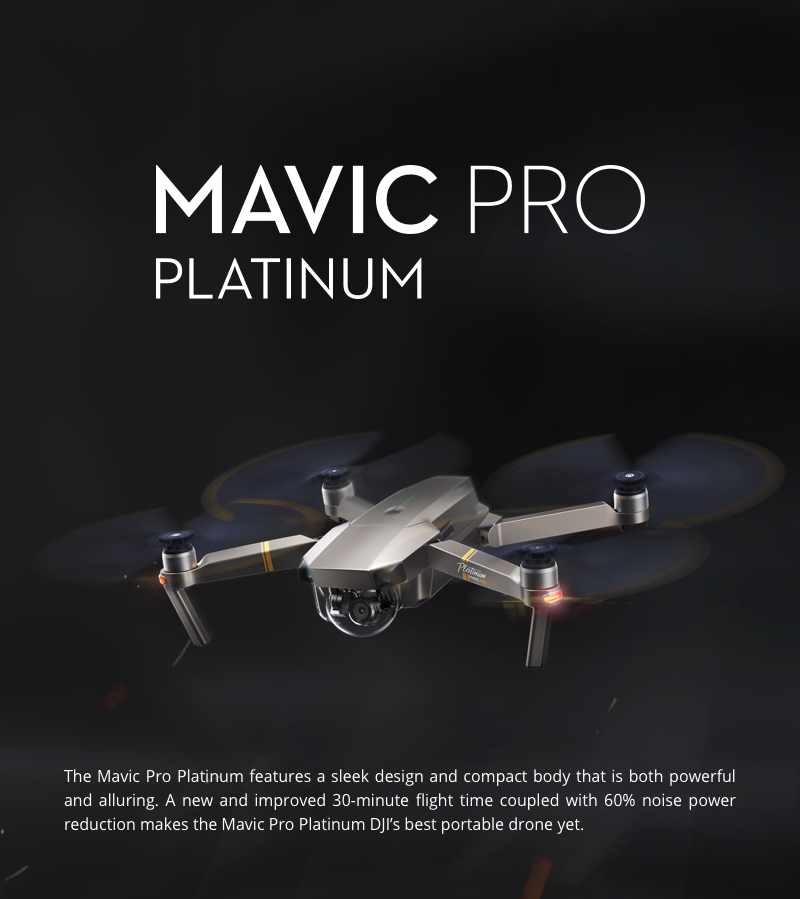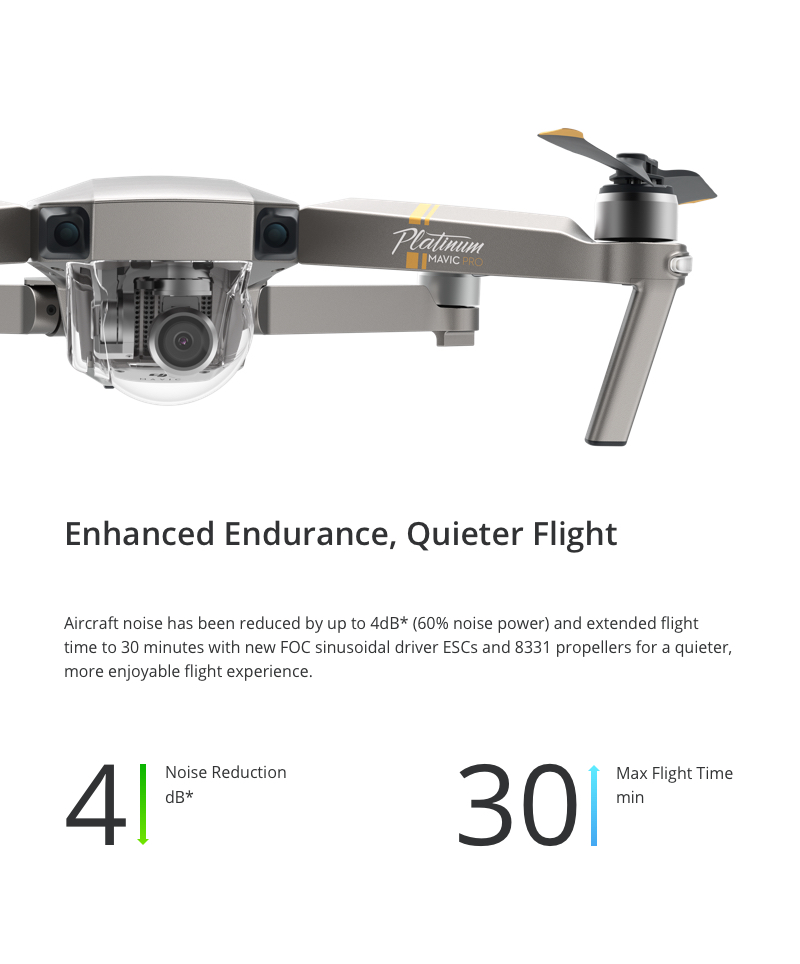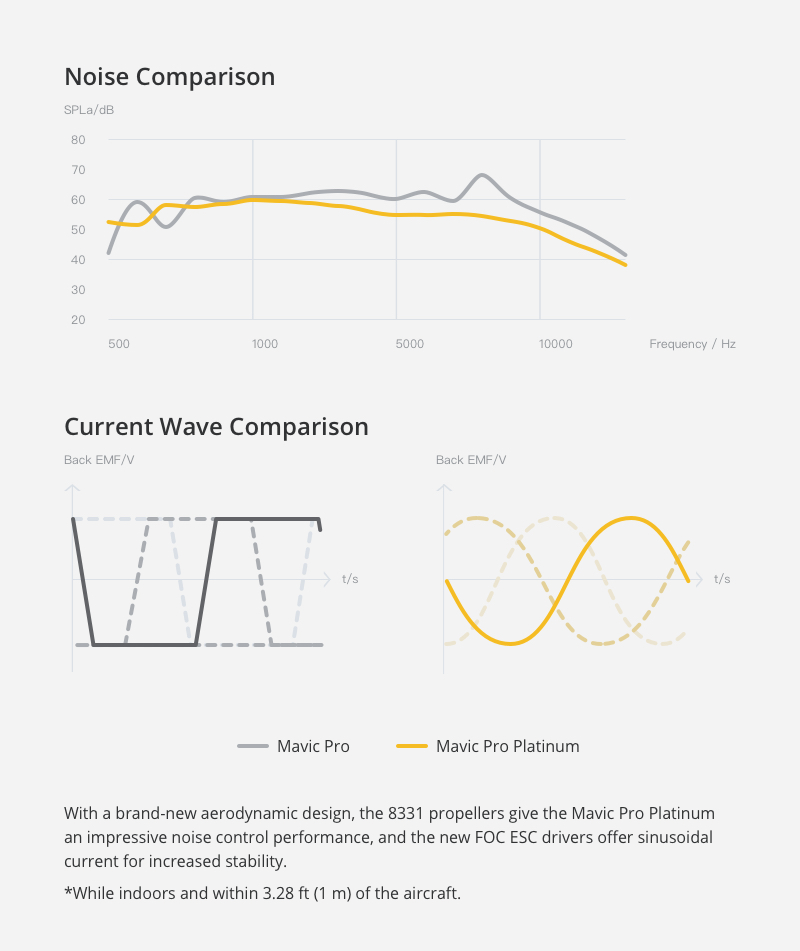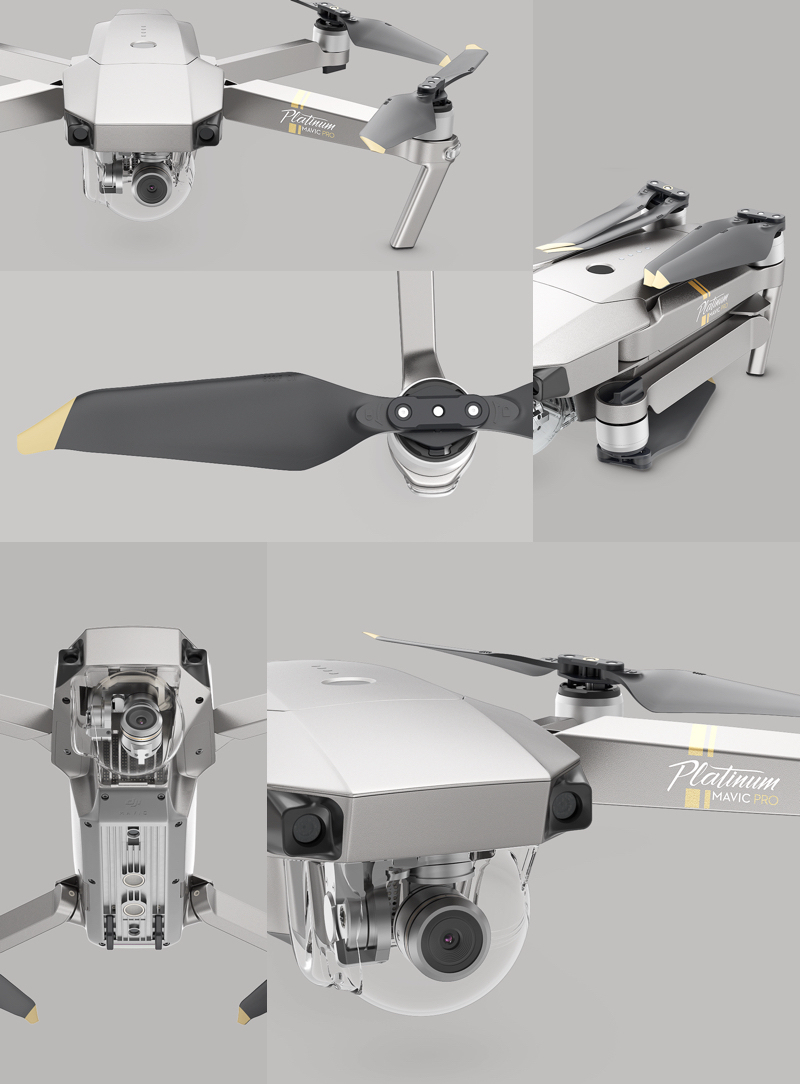 [1]Battery duration is recorded in an ideal flight situation, subject to real flying environments and conditions.
[2]Unobstructed, free of interference, when FCC compliant.
click image to enlarge
ADDITIONAL PHOTOS
Customers who bought this item also bought...
Sub Micro Univ 0.16/16oz

$14.99

Gens ACE Li-Po 45C 3300mAh 14.8V 4S1P Deans

$79.99

Part 2 Phantom 2 Vision+ Camera/Gimbal w/Holder

$509.99

Focal FPV Goggles w/DVR,HT/HDMI-in 16:19 or 4:3

$519.99
Lumenier Labs Blast FPV Quadcopter

$99.97

LiPo 280mAh 2S 7.4V 30C JST-PHR-3

$14.99

DXe 2.4GHz DSMX 6-9Ch Transmitter Only

$94.99

Naze 32 Acro Flight Controller Rev 6

$25.49
190021298941
0190021298941