T-Rex 450LP Dominator ARTF
Stock
Stock availability for on-line ordering
1
$659.99
Warehouse
?
This live feed information is to be used as a general guide to current inventory. There is no guarantee of availablility.
Best selling related parts, options and upgrades...
T-Rex 250-500 Hardware Bag

$21.99

DS455M Digital Servo

$48.99

DS450M Digital Servo

$48.99

325mm Carbon Fiber Blades Blue

$21.99
Helical Main Drive Gear 121T T-Rex 450

$6.99

M0.6 Torque Tube Front Drive Gear Set 26T

$12.99
FEATURES
Align T-REX 450 has been the ideal choice for entry level R/C helicopters. To cater to new RC helicopter enthusiasts, Align introduced T-REX 450LP ARTF (Almost Ready to Fly)*, complete with newly released Align A10 transmitter and Mini GRS flybarless system. This combination allows new enthusiasts to spend more time flying, rather than countless hours of guess work and building. The helicopter utilizes DFC (Direct Flight Control) rotor head, paired with Mini GRS flybarless system optimized for T-REX 450LP flight characteristics. It provides excellent stability suitable for pilots of all levels. Equipped with digital high voltage servo DS450 and DS455, supports 8.4 high voltage to provide optimal speed and torque performance. Paired with the new RCE-BL45P ESC, supports adjustable 5~8.4V BEC function to highly improve flight performance. ALIGN A10 is AFHDS (Automatic Frequency Hopping Digital System) 2.4GHz transmitter provided with 10 channels. The stick and holder are designed based on ergonomic bringing much smoother control. Completed function with the mode of helicopter / aircraft / multicopter. Logical and simple control interface, and easy to set up. With the addition of the brand new Align A10 transmitter and Mini GRS, the T-REX 450LP ARTF pushes past the performance limitation of flybar helicopter, improving both on stability and 3D performance, while maintaining a down to earth price level.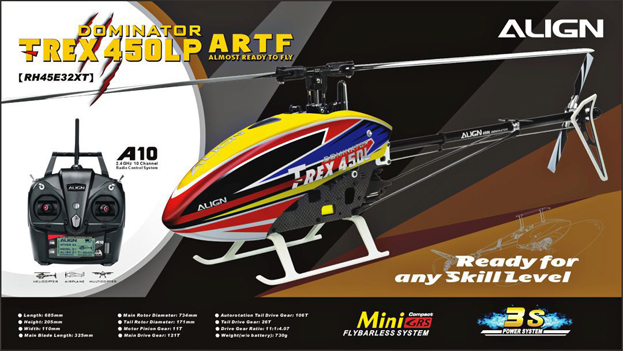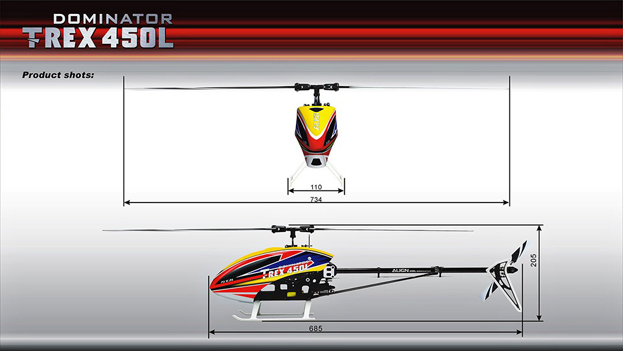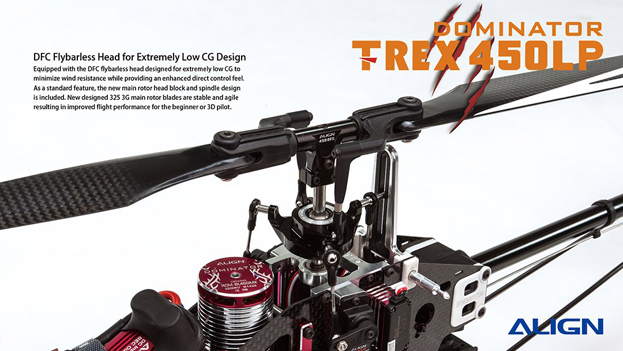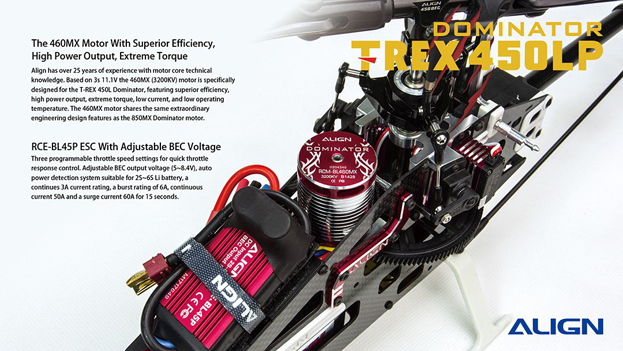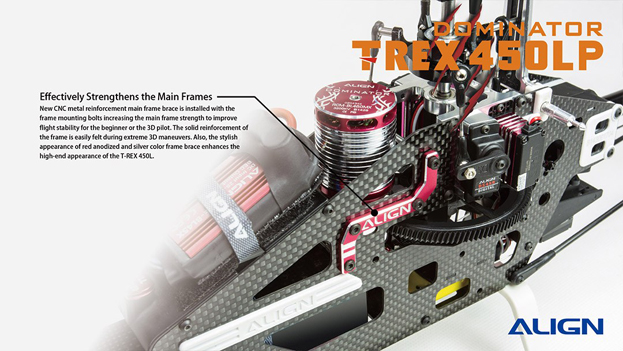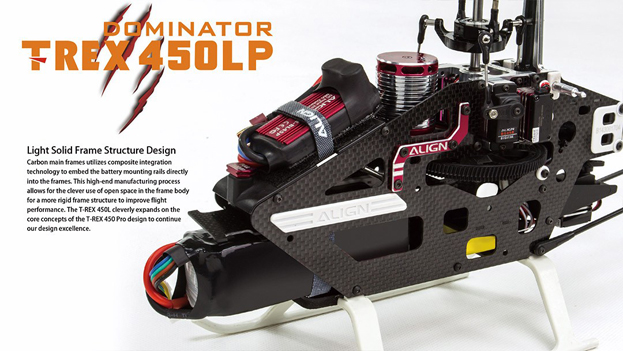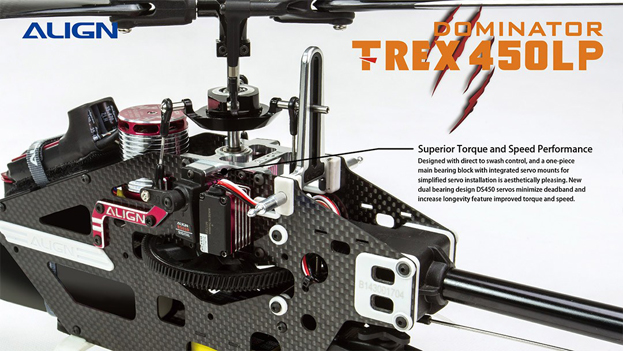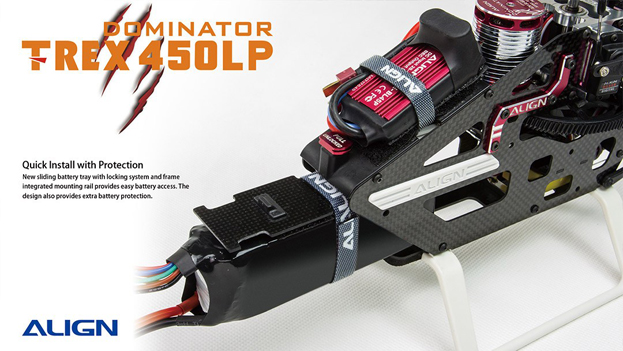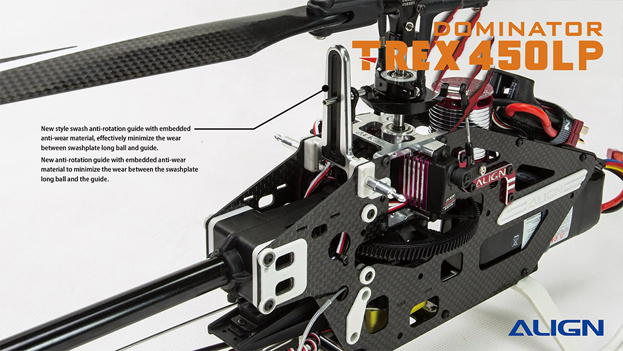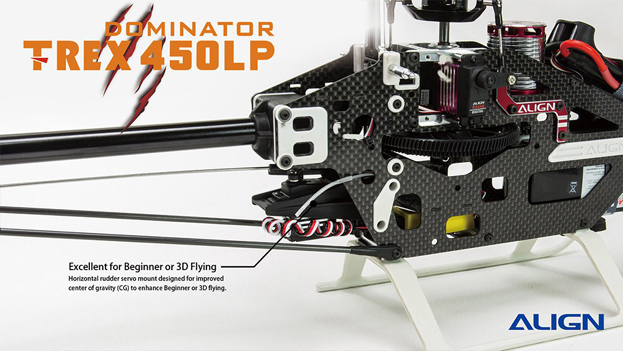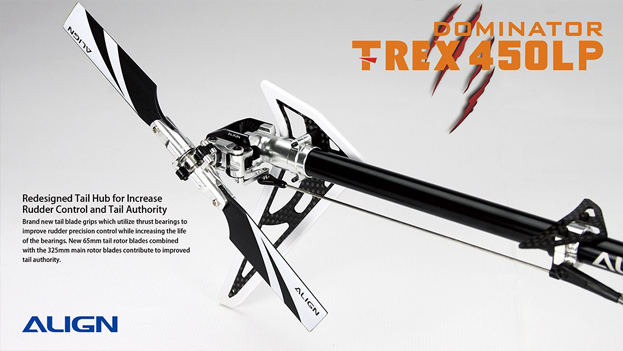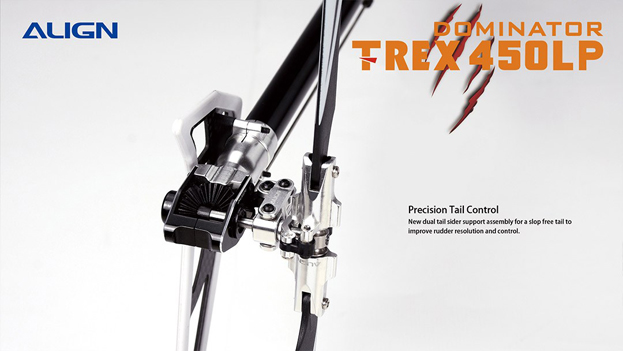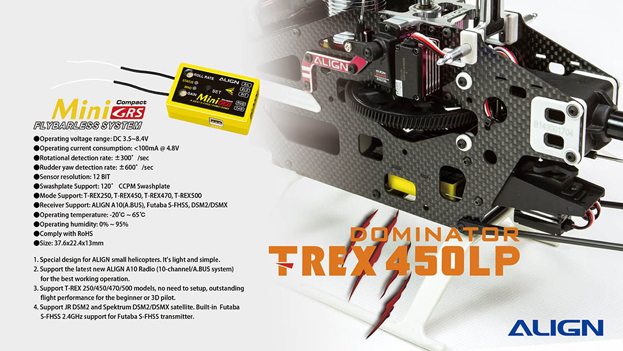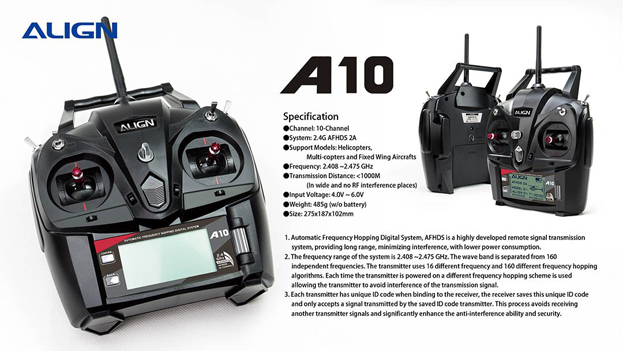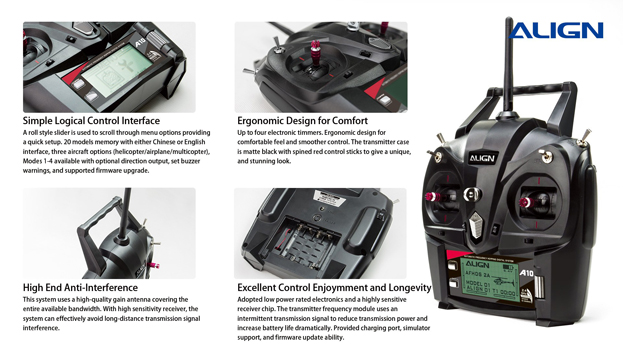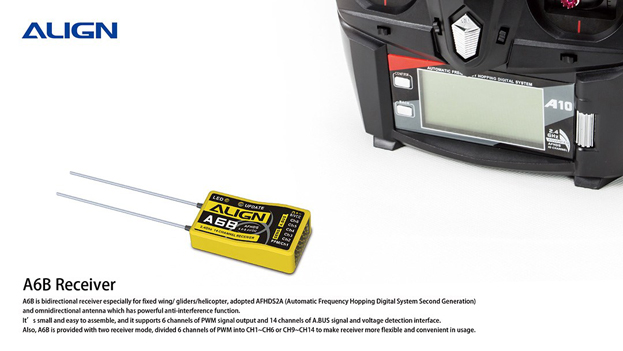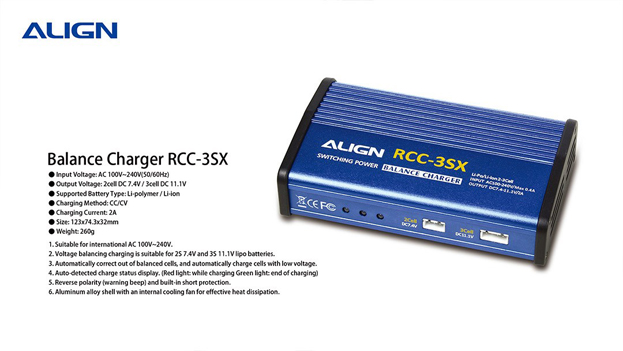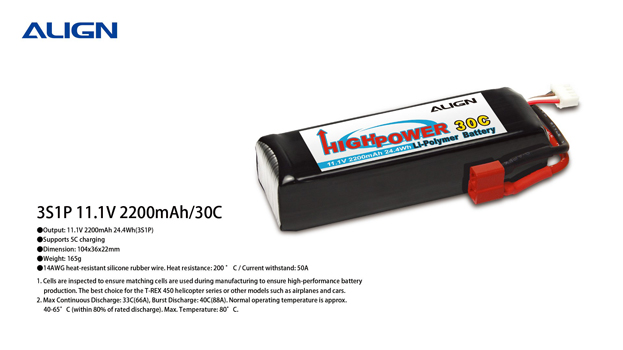 click image to enlarge
ADDITIONAL PHOTOS
PRODUCT RESOURCES
4713413712182
4713413712182